In-vitro Diagnostics, CDx Team
CE plus is a division of regenold GmbH, specializing in regulatory strategy and implementation for medical devices and in vitro diagnostics. The core competency of CE plus lies in CE marking for European markets, customized quality management systems, and any other activities that help clients realize market success.
CE plus' relationship with regulanet® allows them to access resources and manage complex international projects.
CE plus uses interdisciplinary teams to develop project-specific solutions tailored to clients' needs, helping them maximize market asset value.
For more information, visit us at: www.ceplus.eu
In the world of in vitro diagnostics (IVD), product variety ranges from conventional reagents and kits, instruments up to software. Our interdisciplinary team is able to provide you competent support throughout development and certification of your product, no matter whether it is a conventional ELISA test, stand-alone software, diagnostic services, high-risk list A product or a point-of-care test system.
Our aim is to keep up with the latest technological and regulatory trends to provide you with customized and pragmatic solutions: Definition of certifiable product components, requirements engineering, designing the analytical and clinical performance evaluation, implementation of CTS requirements, risk management or usability engineering – we got you covered!
Our experience includes:
List A & B products (e.g. HIV, hepatitis, CMV)
Molecular diagnostics
Immunoassays
Lateral flow applications for self-testing
Software-based tumour stratification
Point-of-care systems for infectious diseases
Companion diagnostics (CDx)
Prenatal diagnostics
NextGen sequencing
Blood glucose meters
Pregnancy/ovulation tests
Companion Diagnostics (CDx)
The trend towards personalized medicine is omnipresent: more and more innovative drugs depend on an upfront diagnosis of biomarkers to ensure safe and effective therapy. The search for viable markers thus increasingly becomes an integral part of modern drug development.
regenold GmbH is specialized in pharmaceutical products as well as medical devices with our CE plus division and therefore we are optimally prepared to support the (co-)development of Companion Diagnostics (CDx) both for developers of diagnostics as well as pharmaceutical companies. Having access to a vast network of partners and clients enables us to also help you identifying potential partners for the development of your CDx.
We are very proud about having supported our clients in successfully CE marking their Companion Diagnostics.
Tobias joined regenold GmbH in 2013 with a scientific background in molecular biotechnology. Tobias and the IVD team assist IVD manufacturers with both strategical and hands-on support for implementation of regulatory requirements throughout the entire product lifecycle. The IVD team's diverse background allows them to adequately address a wide variety of state-of-the art technologies as well as medical indications.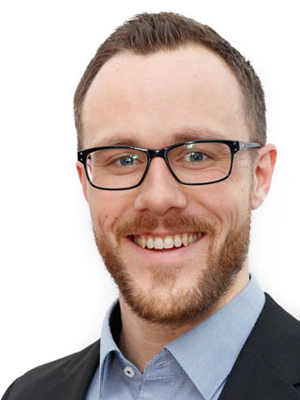 Tobias Bartl
Head of CE plus: In-vitro Diagnostics, CDx